Good Deal GPS gives you real-time visibility into your connected fleet with GPS location tracking. With this smart solution, fleet managers can track their vehicles without having to call drivers while increasing productivity and efficiency reducing human error.
Good Deal GPS helps automate IFTA fuel tax reporting. This IoT solution with the electronic logging devices calculates the distance your vehicles travel in each jurisdiction. Also, it reduces the administrative burden of collecting state mileage crossing from paper trip reports.
GoodDealGPS is now listed as an approved ELD vendor on the FMCSA's list of registered ELDs. GDELD1000 is a plug-&-play device. The system allows you to use an ELD or an AOBRD solution. Not only guarantees compliance, but it offers customers a powerful fleet management solution.
Good Deal GPS provides the most effective electronic logbook for Android and iOS. Good Deal GPS System and electronic logs are approved by FMCSA. Our electronic logging devices are trusted by motor carriers around USA.
Choose the package you prefer and see how much you can save now.
The ELD Mandate came into force since December 2019. If your fleet is not jet compliant, we are here to help you.
If you are still using paper logs and paper logbooks for HOS compliance, ASAP you need to find the best e-log provider for your fleet. Our e-log subscription goes as low as $18 a month that supports e-logs on Android and iPhone and includes all the functionalities like other high-price solutions.
Over 5,000 connected vehicles with Good Deal GPS.
Check all the opportunities with this smart solution today!
Who needs to comply to the ELD  Rule?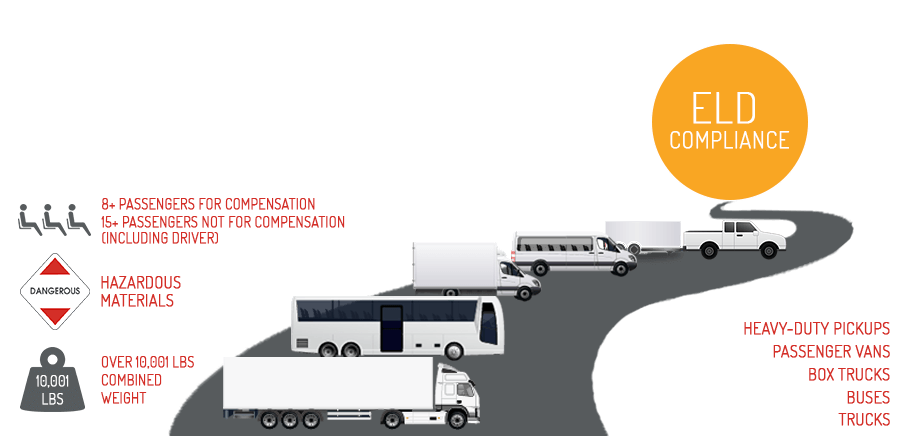 Check if you fall under the ELD regulations and need to comply. If you do, select a certified provider and a smart solution tailored to your business!
Need help picking the right solution? We are here for you.
Get in touch
Contact our team and see how much you can save with Good Deal GPS.