Stay Compliant & Stay Safe
See how much you can save now with our ANNUAL package
MONTHLY
$34.99
/per vehicle per month
Log Auditing

GPS Tracking

Electronic DVIR

IRP Report

Vehicle Maintenance

Integration with Electronic Logging Device

IFTA Fuel Tax Reporting

Diagnostic Trouble Codes

Advanced Driver Behavior Analysis

Mobileye Integration
$34.99
$29.99
/per vehicle per month if billed annually
Log Auditing

GPS Tracking

Electronic DVIR

IRP Report

Vehicle Maintenance

Integration with Electronic Logging Device

IFTA Fuel Tax Reporting

Diagnostic Trouble Codes

Advanced Driver Behavior Analysis

Mobileye Integration
* Hardware is charged separately. GDELD1000 price $349 , optional diagnostic cable $35.
* For active promotional offers and quantity based discounts, contact our team for more information.
Stay Smart - Stay Complient
Good Deal GPS can help you understand the ELD Mandate, put the right solutions in place to stay compliant and get new benefits from the tools you need. This is your SMART solution that will keep you compliant.
We've made it easier to navigate fleet rules and regulations by removing the paper work and by simplifying the process. Let us help you operate smart using electronic driver logs.
GoodDealELD1, Model GDELD1000 is a certified electronic logging device by FMCSA .
Get more details about the best electronic logging device for your business.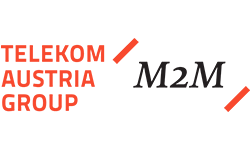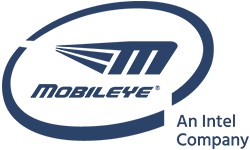 Frequently Asked Questions
What is the difference between Good Deal GPS ELD and App?
The Good Deal GPS Electronic Logbook App, when used alone, is a fully editable electronic log that is a replacement for paper logs. The standalone Good Deal GPS Electronic Logbook App is compliant with USDOT / FMCSA rule 395.8 regarding a driver's record of duty status and Canada's commercial vehicle drivers hours of service regulations.
The Good Deal GPS ELD is a hardware device that connects to the diagnostic port (ECM) of a vehicle. When used in combination with the Good Deal GPS Electronic Logbook App, the ELD device automatically records driving time. This is in compliance with USDOT / FMCSA rule 395.15 regarding automatic on-board recording devices and the upcoming electronic logging device mandate. It is an optional paid service that works with the Good Deal GPS Electronic Logbook App. If you are interested in this smart hardware and software solution, please contact our sales team at usa@bransys.com.
What is Good Deal GPS App?
Good Deal GPS lets drivers track, edit and submit their driver logs from their iPhone or Android device.
The application lets dispatchers view their drivers' logs. Also they can track their location and exchange messages with their drivers, right from their computer.
Who can use Good Deal GPS?
Good Deal GPS can be used by drivers and dispatchers. Owner operators and company drivers use the Good Deal GPS app in place of paper logs.
Dispatchers, fleet managers, and safety officers use Good Deal GPS to audit their drivers' logs and manage their fleets.
What are the differences between AOBRD and ELD?
Do I have to print my logs for an officer?
If you are using the standalone Good Deal GPS Electronic Logbook App to manually record your driving time, you may be required to print your logs for an officer at the time of an inspection. FMCSA guidance for rule 395.8 states:
At the time of an inspection of records by an enforcement official, the driver may display the current and prior seven days RODS to the official on the device's screen.
If the enforcement official requests printed copies of the RODS, the driver must be given an opportunity to print the current and prior seven days RODS (if required on those days) at the time of inspection.
Most officers will view your logs on your mobile device or accept a copy of your logs via email or bluetooth, however an officer can request that a printed copy at the time of an inspection. You can print your logs directly from the Good Deal GPS App by following the directions for Android and iOS.
If you are using the Good Deal GPS ELD (engine-connected hardware that automatically records driving time), you do not have to print your logs for an officer at the time of an inspection. FMCSA guidance for rule 395.15 states:
The FMCSRs do not require AOBRDs to provide a hardcopy printout for an enforcement official. As long as the information made available for display on the AOBRD meets the requirements of § 395.15(i)(5), the driver and motor carrier are not required to provide additional RODS documentation to an enforcement official at the roadside. However, an enforcement official may request that additional information be provided by email, bluetooth, or similar means within 48 hours for follow ­up after the conclusion of the roadside inspection.
How do I view my drivers' state-by-state mileage for IFTA fuel tax reporting?
IFTA Fuel Tax Reporting is a smart feature for companies using Good Deal GPS. IFTA Reporting allows you to view and download the state-by-state mileage of each vehicle. This is based on the odometer readings from the vehicles themselves. With the IFTA Reporting feature, companies can streamline the process to prepare IFTA documents.
What is all this going to cost?
Only with Good Deal GPS your first year costs can be as low as $300. While price should always be taken into consideration, it shouldn't be the sole deciding factor in your decision to purchase a solution. It's always a good idea to get a free demo of an ELD solution before buying. This will give you some great insights into the solution's features, quality, and ease of use. Also you can always compare ELD prices here.
Are there any benefits to taking the ELD early?
If you take the ELD early that means that you will have the same user experience. Also you will be able to take advantage of the early bird offer. If you keep your current AOBRD solution, you run the risk that your drivers may get confused by having to learn two standards.
What about privacy concerns?
ELD technology collects the same driver data that is currently monitored and recorded with paper logs. It limits on geographical tracking and other measures allow the driver to maintain a separation between duty hours and off-duty time.
Learn More About ELDs and Hours of Service
Don't risk fines and disruptions in your operations. Migrate your AOBRD-equipped vehicles to certified ELD solutions and start enjoying the benefits that come with ELD compliance. It only takes 30 minutes to learn more about ELDs and Hours of Service.