Watch the video tutorial for HOS recap
Follow this steps to edit a past duty status
With the HOS Recap feature, drivers always know how much time they have remaining in their shift and cycle. Follow the instructions below to check the hours-of-service:
Step 1.
On the Main Menu, tap HOS Recap to open the recap information and the specified cycle data.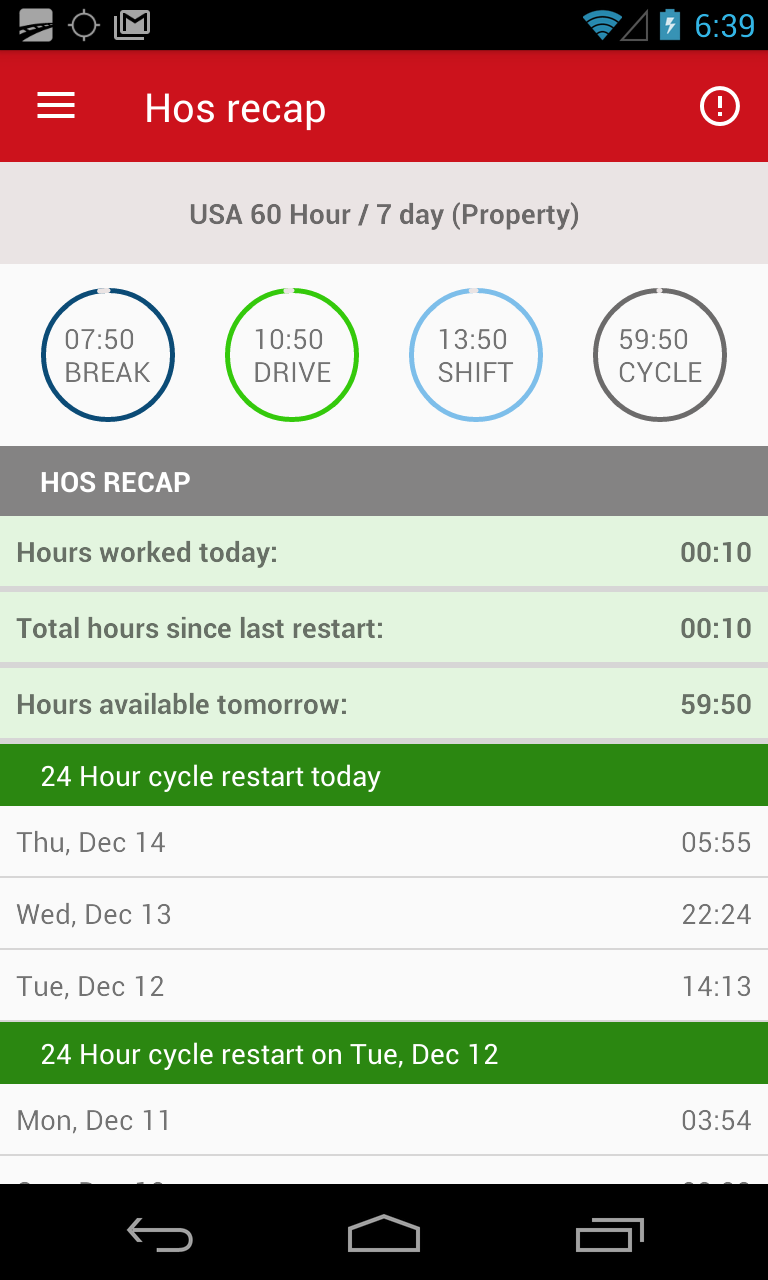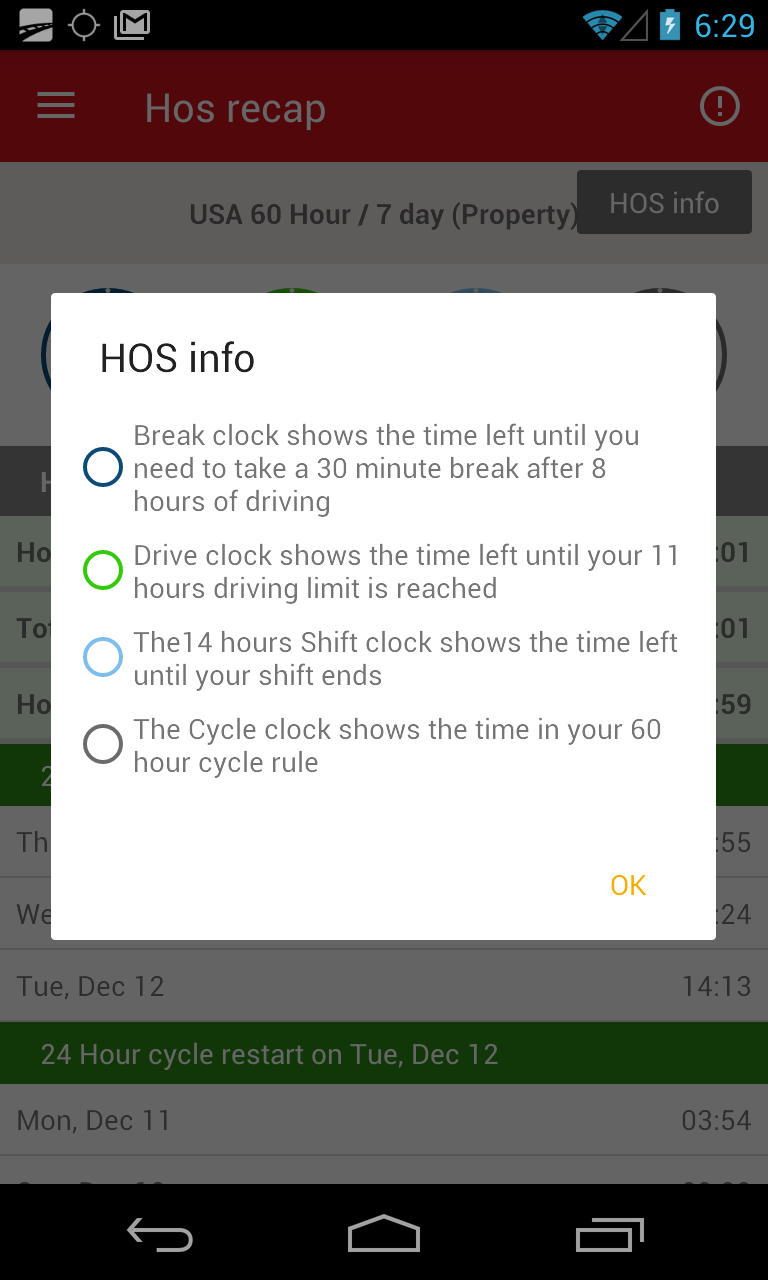 Step 2.
On the HOS Recap screen, you can see complete recap for last 7 days with summery on On-duty hours (On duty + Driving hours).
You can check how many hours you have left in your Hours of Services. At the top of the screen, there are four clocks. Each clock automatically calculates your Break, Drive, Shift and Cycle Time from your log information. If you tap the Info icon in the top right corner, you can check the meaning of each clock.
Below the clocks, you can check:
Hours worked today,
Total hours since last restart,
Hours available tomorrow.
Step 3.
If you want to see details about someday, tap on the specific day from the list. HOS Details dialog box opens.